TITOLO: I diari delle streghe-Il potere
AUTORE: Lisa Jane Smith
EDITORE: Newton Compton
COLLANA: Nuona narrativa Newton
PAGINE: 240
PREZZO: 13,90 €
Della Smith, oltre a un nuovo capitolo della serie "La setta dei vampiri", a gennaio, più precisamente il giorno 28, esce anche il libro conclusivo della serie "I diari delle streghe" che avrà titolo "Il potere". Il ritmo delle pubblicazioni della Newton Compton è veramentre serrato ma mai come per i libri della Smith che sta uscendo in Italia con ben tre saghe in contemporanea ed è veramente pochissima (all'incirca 4 mesi) l'attesa per poter leggere un nuovo libro per ogni serie.
Lasciatemi però dire che questa copertina è a dir poco inquietante, anche le altre della ciclo de "I diari delle streghe" lo sono ma questa secondo me le supera tutte!
Di seguito trama del libro "Il potere" e biografia dell'autrice, cliccate su continua.
TRAMA
:
Cassie non è più la ragazza timida e insicura che è riuscita a farsi accettare all'interno del Circolo delle Streghe. È cresciuta, ha dovuto affrontare sfide e pericoli, ha visto morire giovani studenti come lei ed è stata costretta ad accettare il tradimento e l'inganno. E, soprattutto, ha dovuto rinunciare all'amore per Adam, in nome della fedeltà e dell'amicizia che la lega a Diana, la leader del gruppo. Ma Faye, la strega accecata dalla sete di potere, ricatta Cassie e la coinvolge nelle sue infide macchinazioni. Il male ha però anche un altro volto: i pericoli sono ovunque, e qualcuno sa molte, troppe cose sul Circolo. Più di quante ne sappiano le streghe stesse. Tra vecchie rivalità, nuove minacce e, forse, un nuovo amore, Cassie deve essere pronta a lottare per la sopravvivenza del Circolo.
BIOGRAFIA:
Lisa Jane Smith
è nata negli Stati Uniti e attualmente vive nella Bay Area, in California, terra d'ambientazione di quasi tutti i suoi libri.Laureata in "Experimental Psychology" all'Università di Santa Barbara, prima di diventare una famosa scrittrice Lisa si dedica all'insegnamento in una scuola elementare anche se la passione per la letteratura l'ha sempre accompagnata fin da giovanissima. Il suo primo libro, "The Night of the solstice" inizia a scriverlo quando ancora frequenta l'High School e viene pubblicato nel 1987.Da lì seguono una lunga serie di successi: le tre trilogie "
I Diari delle Streghe
" (The Secret Circle),"The forbidden game", "Dark Visions" e naturalmente le due saghe "
Il diario del vampiro
" e "
La setta dei vampiri
" con milioni di lettori e appassionati in tutto il mondo. Molti dei suoi libri (ad oggi ne ha scritti più di venti) sono ispirati agli incubi che vive lei stessa o che le raccontano gli amici. Vive in California con un cane, tre gatti e all'incirca diecimila libri.
I LIBRI DELLA SERIE "I DIARI DELLE STREGHE"
Cliccate sulle immagini per leggere la scheda su Anobii
1. L'iniziazione ("The initiation")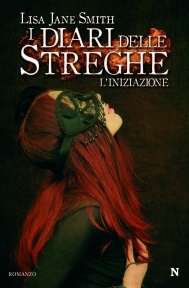 2. La prigioniera (prima parte di "The captive")
3. La fuga (seconda parte di "The captive")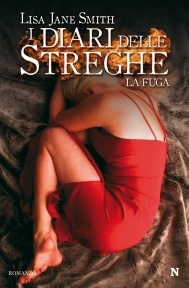 4. Il potere ("The power")
LINK UTILI
Scheda del libro sul sito della Newton Compton
Sito ufficiale dell'autrice